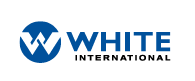 CDAETS offers high-quality brands and goods from WHITE INTERNATIONAL.
WHITE INTERNATIONAL's large number of products is normally available from all of our nine merchants strategically placed in Tuggerah and the Central Coast, Hamilton North and Beresfield in the Hunter Region and Newcastle, Coffs Harbour and Port Macquarie in the Mid North Coast of NSW, and Grafton and Maclean Valley. In Queensland we have our very own Brisbane shops. Brendale on the North area of Brisbane and Underwood (otherwise known as Slacks Creeks or Springwood) at the Southern side, and finally Townsville in North Queensland which concludes our supply network.
Utilizing sites all up the East Coast of NSW it makes your life easier on-site or even in your own workshop.
Our sister suppliers expand the CDAETS organization. Nepean Boltmaster currently have experienced staff at Springvale in Melbourne, & Penrith and Seven Hills in Sydney.
In South Australia we are able to service Adelaide areas from our location at Burwood. Within Mackay, QLD we offer CCT Construction Supplies wherein Chris & his team has the ability to complete any sites around Brisbane & Townsville.
Talk to us about outstanding WHITE INTERNATIONAL goods today.
If you have any type of enquiries concerning some of the parts seen on our web site you're encouraged to get in touch - whether by e-mail, telephone, or facebook.
CDA Eastlands friendly team have quite a few centuries of professional practical experience about the sector, and we're an Aussie owned and operated organization.
We appreciate each guest that comes to visit our shops, searches for us on social media, or gets in contact with us. You're in safe hands shopping from CDA Eastland.
CDA Eastland Trade Supplies is here now to assist with each of your construction and industrial needs. CDAETS offers a prompt delivery all the time.
CDA Eastland Trade Supplies are extremely proud to be a subsidiary of Synergy Business Systems.