CDA Eastland provide you with a considerable selection of Construction, Manufacturing and Engineering fasteners within the Geelong Area. Our online store is stocked with a number of fasteners in a number of finishes and tensile strength.

Nuts and bolts supplied throughout Geelong
If you are looking for:
Button head and low head cap screws
Nutserts
Low Tensile or Commercial grade bolts
Self drilling and Tek screws into metal
Pop rivets
Countersunk head cap screws
If nuts and bolts are what you're shopping for it is essential to understand what the difference between a bolt and a set screw is. A set screw is like a bolt with thread from the lead (end) of the bolt to right up beneath the head and doesn't come with a nut. Typically a bolt has a bit of shank that isn't threaded and in some cases comes with a nut.
CDA ETS have all of them, simply order your nuts and bolts by going online or perhaps even go to a CDA Eastland Trade Supplies shop in your area.
You can order the aforementioned products in the subsequent finishes:
Stainless steel grade 316
Galvanised
Plain or black
Zinc plated
Stainless steel grade 304
Nylon
The tensile strength of the fasteners ranges from 4.6 grade, 8.8 grade in metric and grade 5 and grade 8 in imperial. We can also access grade 10.9 and 12.9 in metric upon request. Please don't hesitate to make contact with us today with any inquiries you have got. CDA ETS sells 1000s of various products both online and in our shops, no matter what your job. Our key focus is providing you outstanding service and products with the aim to suit your needs irrespective of your location.
Tradespeople we service in Geelong – Manufacturing, Concreters, Precast Concreters, Electricians, & many other tradies
You can browse a lot of our massive selection of nuts and bolts on the website here or take a look at one of our nearby shops. CDA ETS have been proudly providing top-quality service, timely delivery plus the total solution for the following trades: Electricians, Steel Fabrication, Builders, Precast Concreters, Civil or Road Construction, Air Conditioning, Manufacturing, Plumbers, Formworkers, Concreters, and Engineering.
CDA Eastland's understanding and exceptional service has allowed us to easily establish ourselves as being the market leader in the supply of fasteners, tools, builder supplies and concrete precast materials. We take great pride in providing you with market leading brand names, competitive pricing and timely deliveries. Whether you work in a workshop or on a construction site, CDA ETS is the supplier to help keep your production moving.
Buy nuts and bolts in Geelong today.
Related Products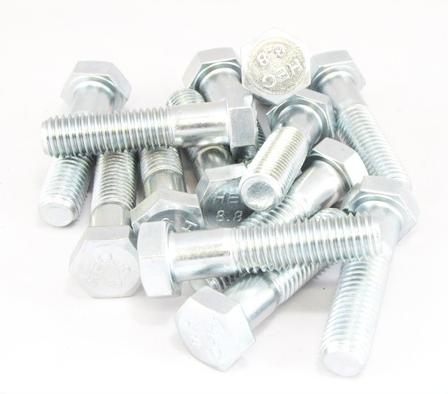 BOLT HEX HD 8.8 ZINC M/FINE 8-1.00 X 20MM B/O
Part Number: BHX88ZMF081000020BO
SKU: BH88ZFM080020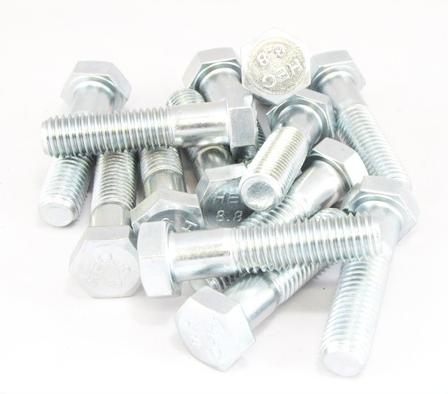 BOLT HEX HD 8.8 ZINC M/FINE 8-1.00 X 25MM B/O
Part Number: BHX88ZMF081000025BO
SKU: BH88ZFM080025
BOLT HEX HD L9 ZINC UNC 1/4 X 1/2 B/O
Part Number: BHXL9ZC060050BO
SKU: 440002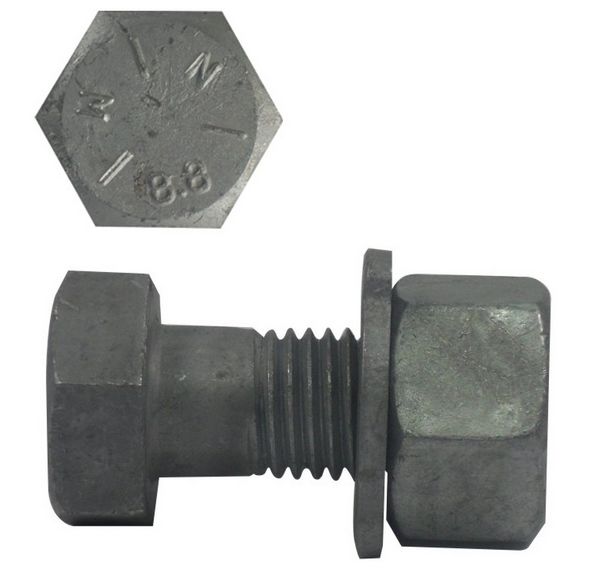 BOLT HEX HD 8.8 GAL M10 X 40MM B/N
Part Number: BHX88GM100040BN
SKU: SBN1040G