CDAETS provide a comprehensive array of Construction, Manufacturing and Engineering fasteners in the Melbourne, VIC Area. Our online store is filled with a number of cavity anchors in a number of finishes and tensile strengths.

Cavity Anchors supplied throughout Melbourne
CDA Eastland Trade Supplies supply many types of Cavity Anchors which includes:
Powers Picture Puppy
Brass nuts encapsulated in rubber (Rubber nuts)
Hollow wall anchors in nearly all sizes available
Gravity toggles
Lights duty "legs"
If Cavity Anchors are what you happen to be searching for, it is important to identify precisely what weight you're trying to hold up, and an informed recommendation can be offered by our highly trained and experienced staff.
We have them all, simply purchase your cavity anchors by going online or just go to a CDA Eastland Trade Supplies shop locally.
You can purchase the above mentioned products in all of the following finishes:
Nylon
Zinc Alloy
Zinc plated
Because cavity anchors are generally utilised in plasterboard, the data on the loads is available if required. In most cases, the weak point is the plasterboard in the event of a fail. A great deal of attention and investigation should be done prior to deciding to hold heavy items to plasterboard. Please don't hesitate to get in touch with us today with any inquiries you have got.
CDA Eastland Trade Supplies sells thousands of different products both on the internet and in our stores, no matter your project. Our main focus is providing you with top quality service and products with the aim to meet your needs regardless of your location.
Tradespeople we supply cavity anchors to in Melbourne, VIC – Plumbers, Concreters, Precast Concreters, Steel Fabrication, and other trades
You can actually shop our comprehensive range of cavity anchors on our website here or alternatively check us out at one of our nearby locations. CDA continues to be proudly providing top-quality service, timely delivery and in addition the complete solution for the following tradies: Formworkers, Air Conditioning, Manufacturing, Precast Concreters, Electricians, Builders, Concreters, Steel Fabrication, Plumbers, Civil or Road Construction, and Engineering.
CDA Eastland's expertise and exceptional service has enabled us to easily establish ourselves as the current market leader in the supply of cavity anchors, power tools, builder supplies and concrete precast materials. We pride ourselves on providing you with market leading brand names, competitive prices and prompt shipping. Whether you operate in a workshop or on a building site, CDA is definitely the company to keep your production running.
Find cavity anchors in Melbourne today.
Related Products
POWERS WALL DOG SQUARE DRIVE 32MM PAN HEAD
Part Number: POWE02270-PWR
SKU: 02270-PWR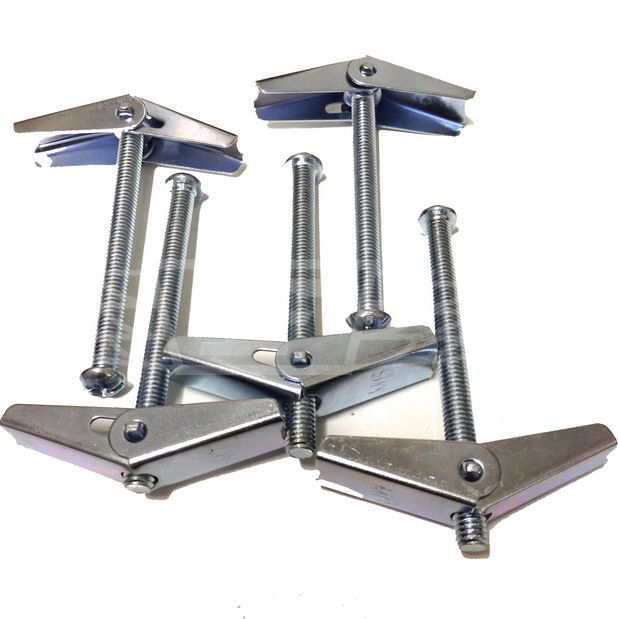 SPRING TOGGLE CSK HD ZINC 3/16 X 3
Part Number: MA-STCIZ05075
SKU: STC3163-PWR
POWERS WALL DOG 32MM PAN HEAD ZINC
Part Number: POWE02316-PWR
SKU: 02316-PWR
ICCONS - EPDM GRIP NUT WITHOUT SCREW M5 X 40MM
Part Number: ICCOGNM540
SKU: GNM540