CDAETS present you with a thorough array of Construction, Manufacturing and Engineering fasteners in the Mildura, VIC Region. Our online shop is stocked with a massive amount of cavity anchors in a number of finishes and tensile strengths.

Cavity Anchors delivered throughout Mildura
CDA Eastland sell a variety of Cavity Anchors which includes:
Gravity toggles
Zinc alloy wall mates
Hollow wall anchors in nearly every sizes available
Nylon Wall Mates
If Cavity Anchors are what you are in the market for, it is important to understand exactly what weight you're aiming to hold up, and an educated recommendation can be offered by our well trained & knowledgeable team.
CDA ETS have got them all, simply order your cavity anchors via the internet or perhaps even pay a visit to a CDA Eastland Trade Supplies shop locally.
You may buy the above items in all of the following finishes:
Zinc Alloy
Nylon
Zinc plated
Because cavity anchors are generally utilised in plasterboard, the data on the loads is available if needed. In most cases, the weak point will be the plasterboard in the event of a fail. A great deal of care and investigating has to be done before you hold heavy items to plasterboard. Please do not hesitate to contact us today with any questions you might have.
CDA ETS offers a great deal of assorted items both online and in our stores, no matter what the project. Our primary objective is providing you high-quality service and products with the aim to suit your needs irrespective of where you are.
Tradespeople we supply in Mildura, VIC – Formworkers, Manufacturing, Plumbers, Electricians, & other tradies
You can browse a lot of our extensive range of cavity anchors on the website right here or alternatively take a look at one of our nearby locations. CDA have been proudly offering top-quality service, timely delivery along with the total solution for the following tradespeople: Concreters, Engineering, Manufacturing, Electricians, Air Conditioning, Plumbers, Formworkers, Civil or Road Construction, Builders, Precast Concreters, and Steel Fabrication.
CDA Eastland's understanding and excellent service has allowed us to quickly establish ourselves as being the industry leader in the supply of cavity anchors, power tools, builder supplies and concrete precast materials. We take great pride in offering you industry leading brand names, very competitive pricing and timely shipping. Regardless of whether you work in a workshop or on a building site, CDA will be the company to keep your production running.
Check out cavity anchors in Mildura.
Related Products
HOLLOW WALL ANCHOR ZINC M04 0-5MM
Part Number: HWAZM040005
SKU: AHWMZ040052
ICCONS - EPDM GRIP NUT WITHOUT SCREW M5 X 40MM
Part Number: ICCOGNM540
SKU: GNM540
POWERS RUBBER NUT M 4 X 24MM - WITH SCREW
Part Number: POWEWS4240-PWR
SKU: WS4240-PWR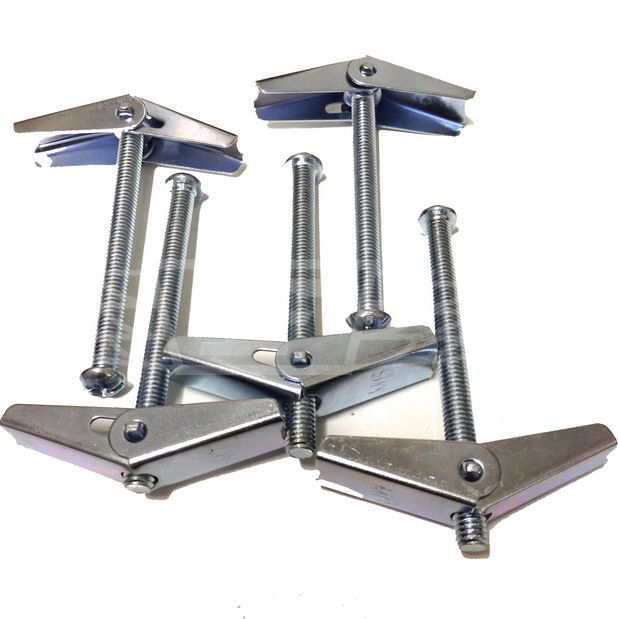 SPRING TOGGLE CUP HOOK ZINC 3/16
Part Number: MA-STCHIZ05
SKU: STRCH316-3