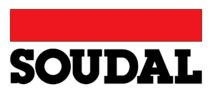 Soudal, is Europe's leading independent manufacturer of sealants,
expanding foams
and adhesives. With an ever-expanding foot print in Australia Soudal offer innovative products and provide solutions to most bonding, sealing, waterproofing and jointing applications. Soudal's three main market segments are construction, industrial and DIY. With brand names such as
T-Rex
, Xtreme, Soudabond, Soudafix,
SMX
, FixAll the range is extensive. Soudal products are forever being invented and refined and as a result, only the best quality products are available in the Soudal range.
SOUDAL